Did you know that one day you will be able to bike on a 'high-quality route' from the City to the Sea?
"On Sunday the Mayor will open Te Ara Ōtākaro, the transitional Avon River trail, not by cutting a ribbon, but by tying the two broken ends of the ribbon together symbolising the reconnection of the east with the city.
The trail runs the length of the lower Avon through the red zone from the coast to the city and was initiated by Avon-Ōtākaro Network (AvON), the organisation campaigning to turn the area into a multipurpose river park."
http://www.rebuildchristchurch.co.nz/blog/2017/10/reconnecting-the-east-to-the-city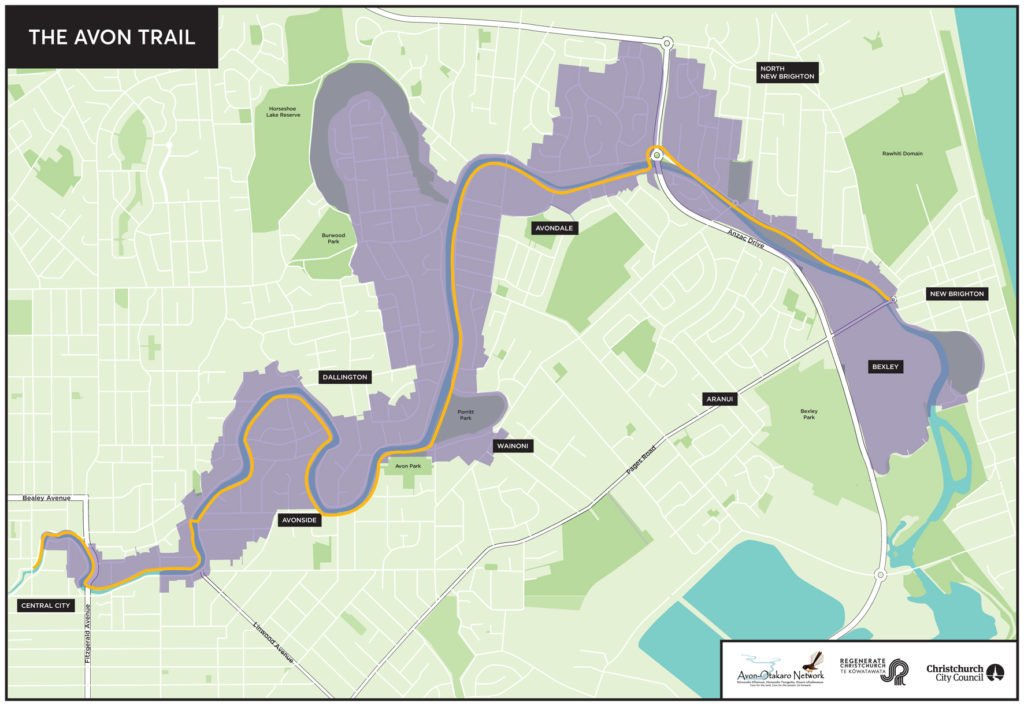 "Puari ki Te Karoro: New Brighton will be connected to the Central City via the Avon River corridor.
A natural extension of the Central City river pathway, it will primarily provide a high-quality route for recreation and tourists and, in sections, commuter cycling. It is expected to be finished in 2022."
https://www.ccc.govt.nz/parks-and-gardens/explore-parks/waterways/avon-river/te-ara-trail
Links
– Christchurch City Council: Avon − Ōtākaro Route
– Work starts on Christchurch red zone walk-run-bike trail
– Christchurch City Council: Cycle Map