Did you know Land Information New Zealand leased the Richmond Community Garden Group the land for $1?
http://www.aveburyhouse.co.nz/richmond-community-garden.html
https://www.facebook.com/RichmondCommunityGardenAvebury/
Each pin is clickable and has more info/links, + & -, are in the bottom left hand corner, so you can zoom in/out.
Click on the square with arrow, in the top left hand corner, to show/hide map legend/layers.
"Richmond's green thumbs have been given a space to grow their community garden.
The Richmond Community Garden Group has been given a two year lease to develop just under half a hectare of red zone property in front of Avebury House on the corner of Evelyn Couzins Ave and River Rd.
Land Information New Zealand leased the group the land for $1 after it had twice outgrown its previous space.
It is the biggest piece of land LINZ has ever leased to a community group.
Hayley Guglietta said it's not just about providing a community garden anymore.
'We want to develop an area for people to come, bring their kids, have a picnic, learn something about gardening and be able to run around,' she said.
The new space will feature above ground garden beds, fruit trees, a natural playground, picnic area and a nature and education focused community space.
Initial designs also show a kayak rental shed for the adjacent Avon River, beehives and a lecture theatre with movable seats."
https://www.star.kiwi/2017/07/1-lease-to-help-community-garden-grow/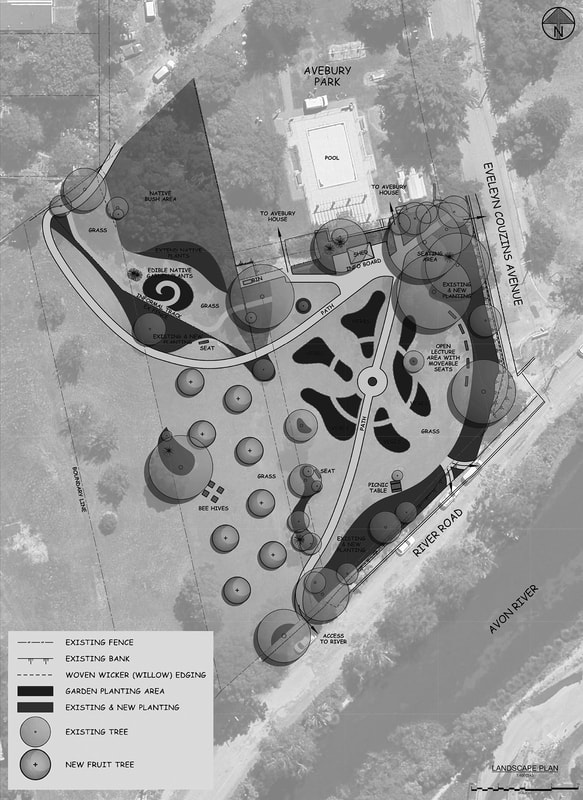 Links
– Birthday Celebrations at Richmond Community Garden
– Canterbury Community Gardens Association: Richmond Community Garden
– Status Green: Richmond community rallies
– Red-zone kayak cafe pegged for Avon land lease
– Resourceful weaving skills passed on to Richmond Community Gardeners
– CCC Richmond Community Garden Presentation